Casper Endoscopy is an intelligent web-based system that uses logic to manage referrals for endoscopic procedures.
Casper guides the referrer through the process of submitting an endoscopy request, creates dashboards for the vetting team and booking team, and provides oversight of the whole process. This results in faster referrals, less paperwork, more transparency, better governance…
Casper Endoscopy has been in use in the NHS since 2020.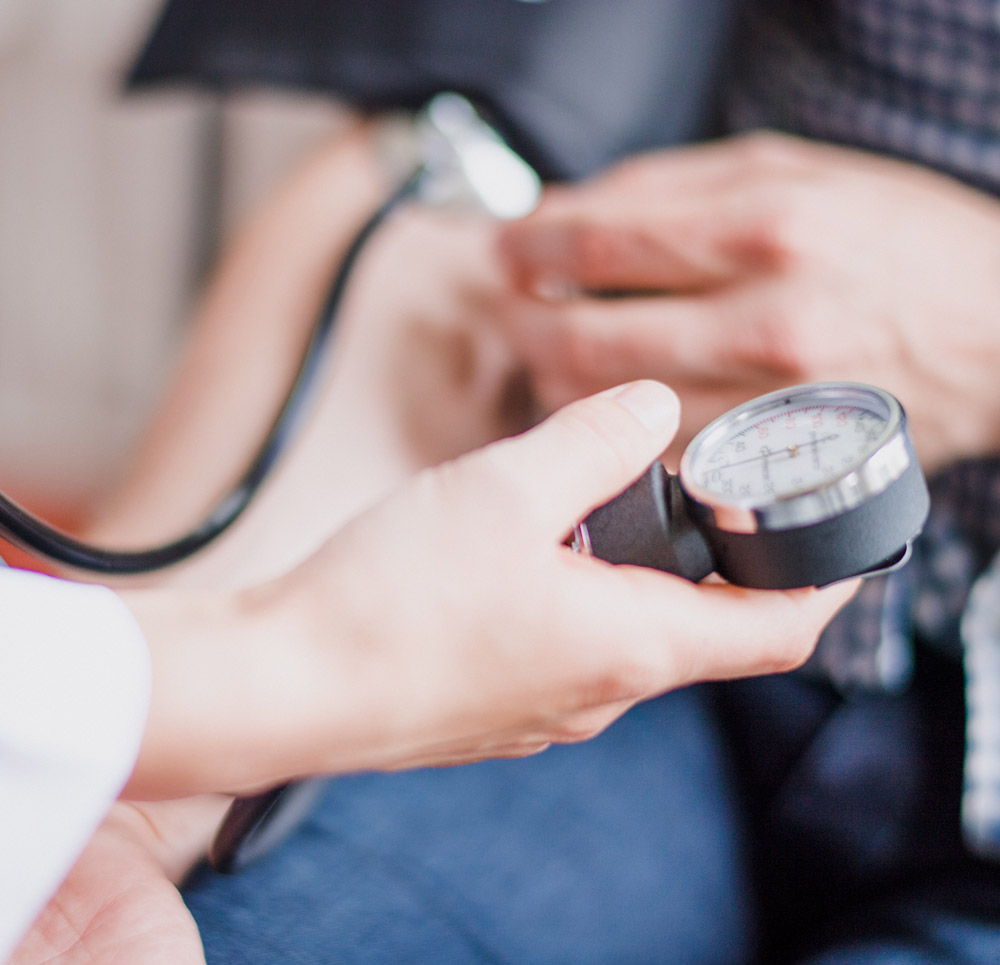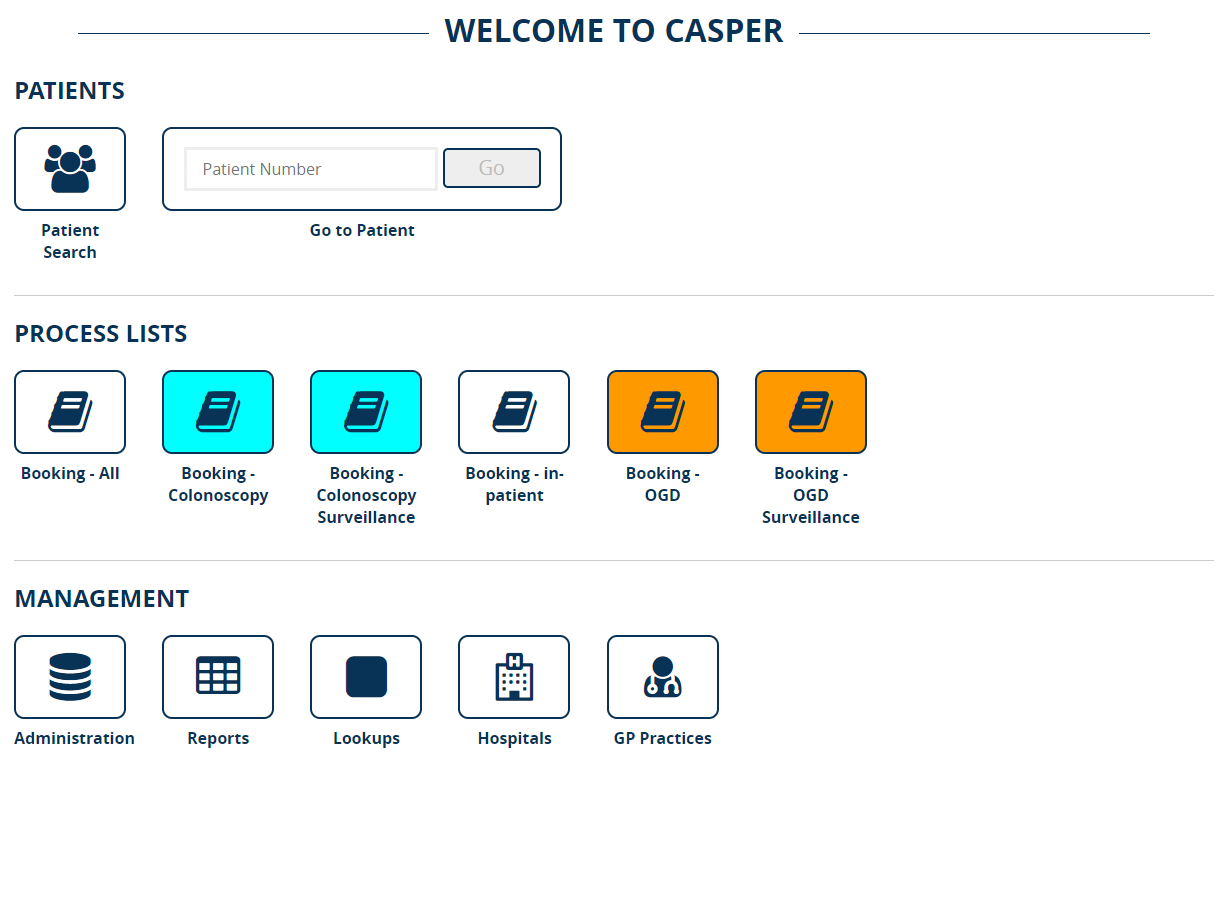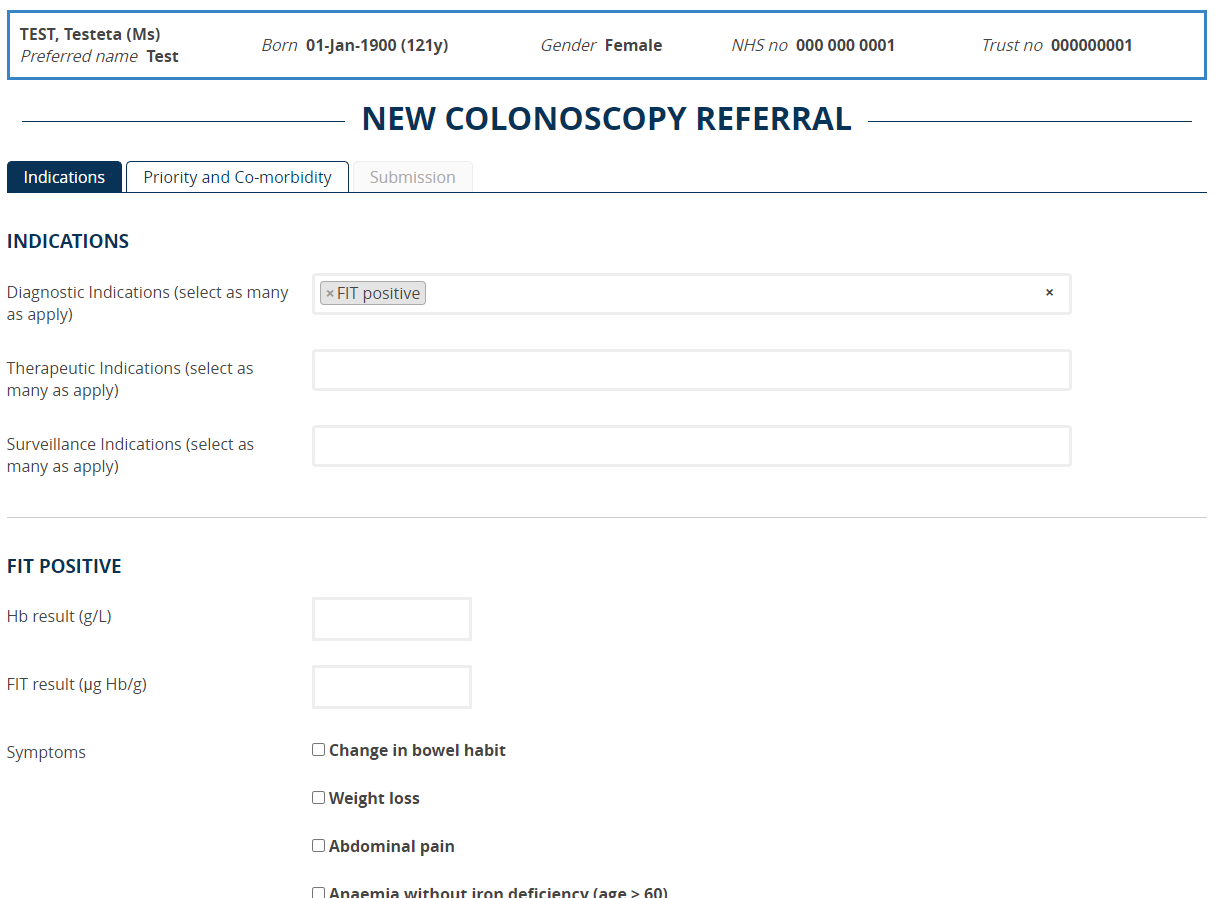 Increased governance
We can help you increase accountability and reduce errors.
Protocol-driven pathways
Casper stores your locally-defined protocols and suggests them based on the procedure requested. Referrers are asked to justify the reason for referral and are guided based on protocols.
Complete and correct datasets
Casper stores everything in a standardised manner and is easily accessible to anybody with the correct permissions.
Prompts and mandatory fields
Casper intelligently uses the information you've already provided in order to determine what further information may be required for the treatment to progress. This dynamic approach speeds up referrals. Mandatory fields help ensure that all the required information is submitted, so that treatment is not slowed down by incomplete referrals.
Safe and secure connection
We use NHS-approved N3 servers to ensure that all data is stored securely, and we comply with the gold standard of information governance. Account permissions can be set locally so that only the right people get access to sensitive patient information. 
Easy access
IT teams breathe a sigh of relief when they see how easy it is to set up. Casper is web-based, so no additional software nor hardware is required – this is practically 'plug and play'.
Patient demographics via the Spine
Casper can draw on demographics via the Spine, so there's no need to import patient information manually.
Business case
We can help you make a business case for bringing Casper to your workplace.

Casper was initially developed in an NHS hospital and subsequently spun out. Since then, it has been through years of development in collaboration with its users, and we are continuously making improvements.
Web-based
Casper can be launched on any browser your hospital's secure network, provided you have the credentials.
N3 security
Casper is hosted on the super-secure servers that the NHS uses to store sensitive patient information.
ISO accredited company
Cievert is ISO 9001:2015 and ISO 27001:2017 accredited.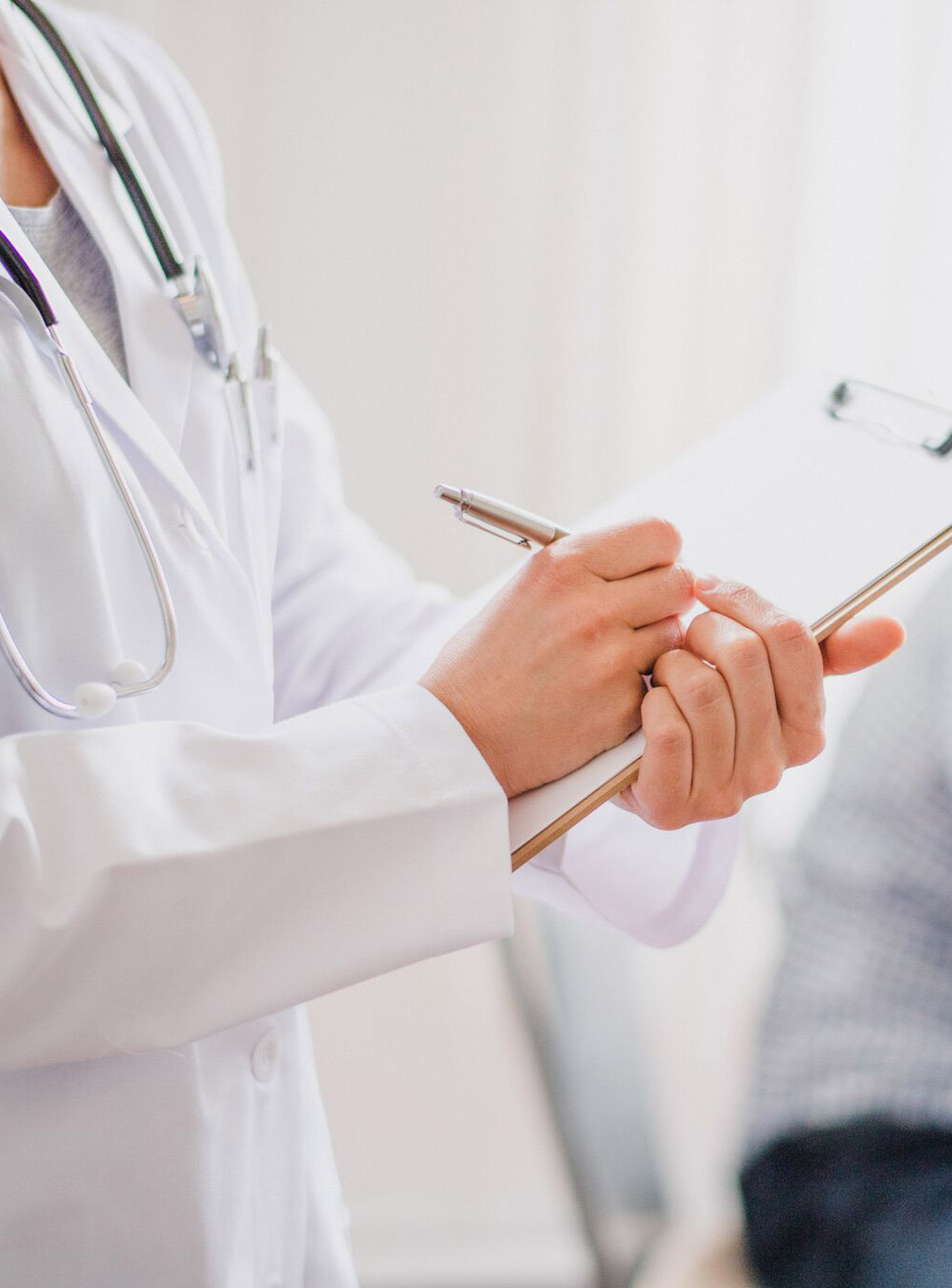 "The prescription is clear … no more needing to decipher hand writing! … So far we have received a number of referrals and been able to book patients for their planning appointments the very next day."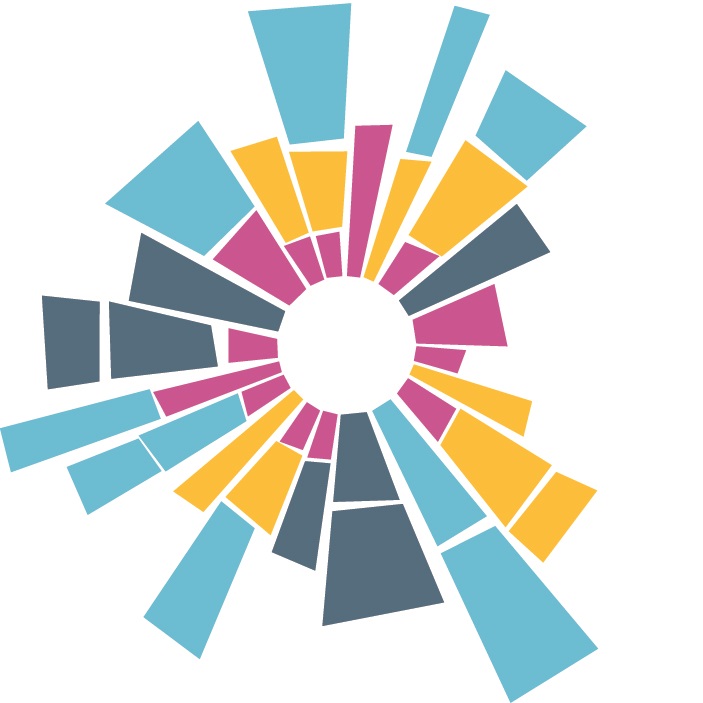 Mount Vernon Cancer Centre


Spelling the end of 'one-size-fits-all'
Newcastle • Manchester • London
Copyright © 2021 Evergreen Health Solutions Ltd.
An Evergreen Life Company